Corporate In-house Training
Training is the key which corporations improve and develop their corporate culture. In-house training will bring fresh energy and trigger fresh focuses and ideas. Thus a new set of management concepts and practices will be born. Our professional expertise provides the edge to tackle every corporate problem with a made to fit solution.
Specialty
Taking advantage of our expertise in consultation, we align training programs with every consultative finding. It is to set individualized training modules with unique theoretical background. We cater for every client's needs with an empirical and logical approach.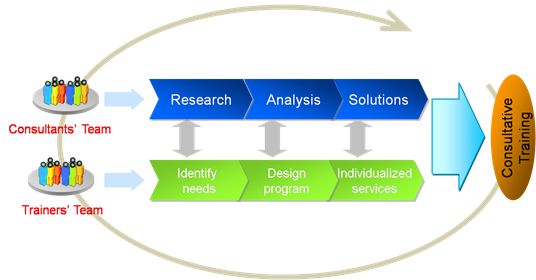 Beijing topgains Management Consulting Co., Ltd. Copyright Tel:010-88177086
Address:Beijing topgains Management Consulting Co., Ltd. E-mail:fhsc@beijingtopgains.com 快速反应邮箱:1154268174@qq.com